5 Fun Winter Festivals in Calgary
Posted by Kenton Ryan on Tuesday, November 15, 2022 at 12:12:17 PM
By Kenton Ryan / November 15, 2022
Comment
Looking for something fun to do this winter in Calgary? Check out this list of some of the best festivals coming up this winter, with something for everyone. Whether you're in search of something family-friendly, an artistic celebration, or a once-in-a-lifetime experience, you can find it in Calgary this winter. The winters here may be long, but you don't have to spend them cooped up and waiting for the summer.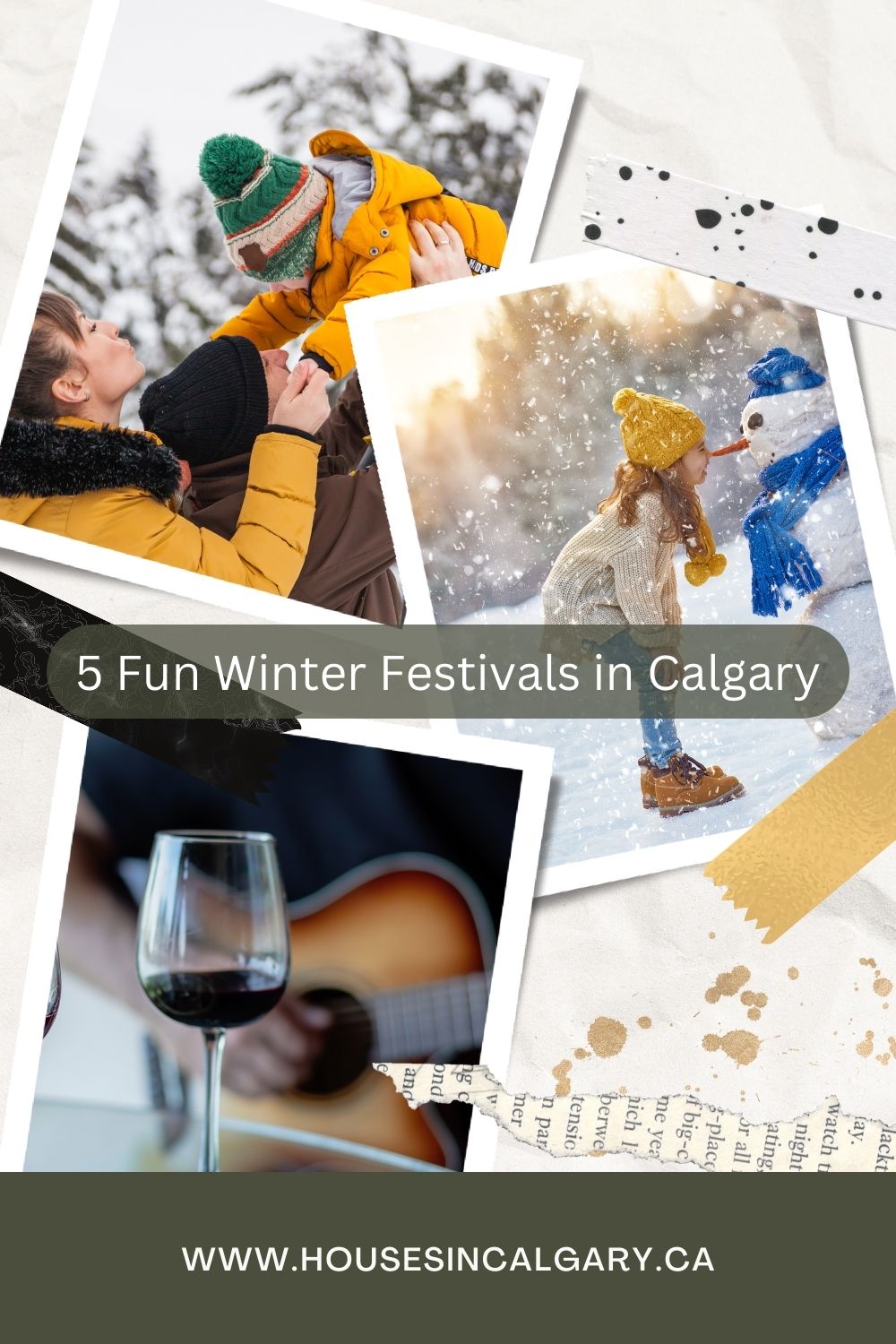 To learn more about homes for sale in Calgary or moving to this amazing city, contact us any time!
Big Winter Classic
All weekend long from January 26th to 29th, enjoy the annual Big Winter Classic in the Design District in Calgary City Centre. Featuring over 90 live music performers, you can buy a day pass or spend the whole weekend at this exciting festival. Inspired by a desire to celebrate life in Calgary all year long, not just during the fleeting summer months, the Big Winter Classic has become a favourite wintertime celebration.
No matter how cold it is outside, plans for the Big Winter Classic are on. Calgarians know how to party even if it's absolutely frigid outside, dancing the night away under space heaters. This event is open to guests ages 18 and up.
Banff SnowDays
Just an hour outside of Calgary is Banff SnowDays, an annual winter celebration the whole family will love. Each January, the streets are filled with giant snow sculptures, fun activities for all ages, a SnowDays play zone, and special menus from local bars and restaurants. Don't forget to check out skijoring, a thrilling combination of skiing and cowboy culture. If you are looking for a quick winter trip to take from Calgary with the whole family, SnowDays is a perfect choice.
Block Heater
Are you into folk music? Then you won't want to miss Block Heater, Calgary's grassroots celebration of music from all around the country as well as the United States. Starts February 9-12, 2023. In 2023, the 8th annual Block Heater music festival will take place, and you don't want to miss this. The whole weekend will be filled with inspiring, talented artists you love as well as new names you will be excited to discover. This is located at 205 8th Ave SW in South Calgary.
GlowFest
For the second and third weekends in February (10-12 and 17-19), Downtown Calgary is transformed into a glowing winter wonderland for GlowFest. With light as their medium, creatives and artists create immersive art installations and family-friendly performances. The short winter days become one of Calgary's greatest assets during this classic winter festival.
Plan a fun date night or bring the whole family to explore Downtown Calgary like you've never seen it before!
High-Performance Rodeo - Jan 16 - Feb 5, 2023
Seize the opportunity to watch touring performances from all around Canada at High-Performance Rodeo, Calgary's annual International Festival of the Arts. Bold, cutting-edge performances include theatre, dance, music, film, free lunchtime concerts, late-night cabarets, and much more all located in iconic Downtown Calgary venues like the basement of the Calgary Tower, the Royal Canadian Legion, the city's +15s, a wrestling ring, an elevator, City Hall, the Central Library, and more.
Kenton Ryan is an expert in all areas of Calgary real estate including the main quadrants and outlying communities and neighbourhoods. For more information Calgary, news and tips on the local Calgary real estate market, check out more of the website here.
Check out the Newest Calgary Homes for Sale Here