8 Great Summer Festivals in Calgary
Posted by Kenton Ryan on Thursday, July 14, 2022 at 11:55 AM
By Kenton Ryan / July 14, 2022
Comment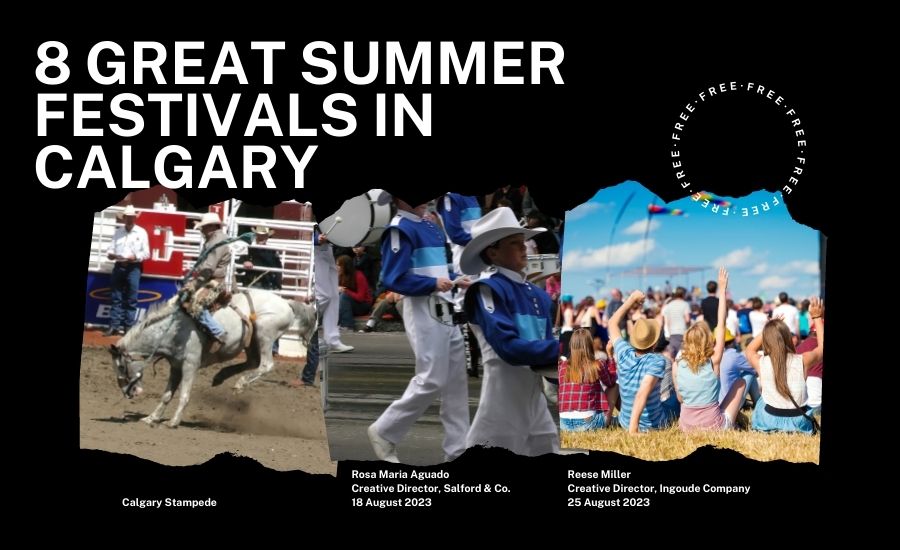 Calgary is one of the best places to live in Alberta, especially exciting in the summer when the city comes to life with festivals to celebrate food, music, culture, history, and more. In addition to all the beautiful places to visit within a few hours of Calgary, Calgary residents can plan exciting outings without ever leaving home this summer.
Check out our list of a few of the must-see summer festivals in Calgary
Calgary Stampede
Perhaps the most iconic festival of all in Calgary, the Calgary Stampede takes place every summer like it has for over 100 years. The festival celebrates the history of Calgary, a vibrant major city that was once a thriving ranching area.
Calgary Stampede is exciting for the whole family, featuring one of the best rodeos in the world, chuckwagon races, First Nations cultural displays, food stands, vendors, midway rides, agriculture showcases, Grandstand Show, and live music.
The celebration continues for 10 days, and you may want to come back for a second day after your first experience.
Carifest
A spectacular cultural celebration, Carifest celebrates Caribbean culture through music, food, costumes, and parades. This is one of the most fun festivals in Calgary, a decades old tradition that keeps getting better each year.
Chasing Summer
Chasing Summer brings chart topping DJs from around the globe to Calgary for one of the hottest festivals of the summer, all centered around electronic music. Choose a few performances you want to see by purchasing a one day ticket, or buy a 2 day ticket to enjoy the entire weekend's lineup.
Calgary Folk Music Festival
Taking place on Prince's Island Park, Calgary Folk Music Festival (sometimes called Folk Fest by locals) has been providing a magical musical escape every summer for over 40 years. The festival lasts 4 days and is a family friendly cultural experience, with some of the best folk musicians in the world taking the stage.
The best way to enjoy Folk Fest is to set up camp for the day with chairs, blankets, a picnic, and ice cold drinks. This is a laid back festival atmosphere that will put you right at ease, the perfect reprieve during a busy summer.
Taste of Calgary
A foodie's delight, Taste of Calgary is a summertime celebration of the best food and beverages Calgary has to offer. Purchase sample tickets for just $1 to try specialty dishes and drinks from Calgary's best restaurants and breweries. Sample the city's best food at Calgary's most delicious summer festival, and don't be surprised if you discover a new date night go-to.
GlobalFest
Enjoy 5 unforgettable nights of multi-cultural celebration at GlobalFest, with dancing, music, International food, children's programming, and fireworks displays. Calling themselves "Alberta's most explosive festival," each night's live music is accompanied by an impressive fireworks display coordinated by a group of pyro-artists from India, Austria, France, and Germany, with a Canadian-driven finale.
Country Thunder
Make life long memories listening to performances by some of the biggest names in country music at Country Thunder. With multiple stages set in beautiful Prairie Winds Park, you can listen to your tried and true favorites, or be one of the first to experience a performance by an up and coming name in the industry.
Beakerhead
This unique festival is held each year at the end of summer in honor of art, science, and engineering, and is fun for all ages. Spark your imagination as you observe exhibits or take part in hands-on interactions. Beakerhead seeks to "engage, delight, surprise and entertain you so completely that you don't even realize you are learning."
To learn more about why Calgary is one of the best places to live in Canada, contact us any time. We are your source for all Calgary real estate and all neighbourhoods and houses in Calgary.