Fish Creek Provincial Park
Posted by Kenton Ryan on Friday, July 22, 2022 at 7:36 AM
By Kenton Ryan / July 22, 2022
Comment
Fish Creek Provincial Park is an expansive park in South Calgary just south of Lake Bonavista, featuring miles of hiking and biking trails, a manmade lake, wildlife, and space for special events. The beautiful natural preserve is one of the best parts of living in South Calgary, accessible from many neighborhoods in the area.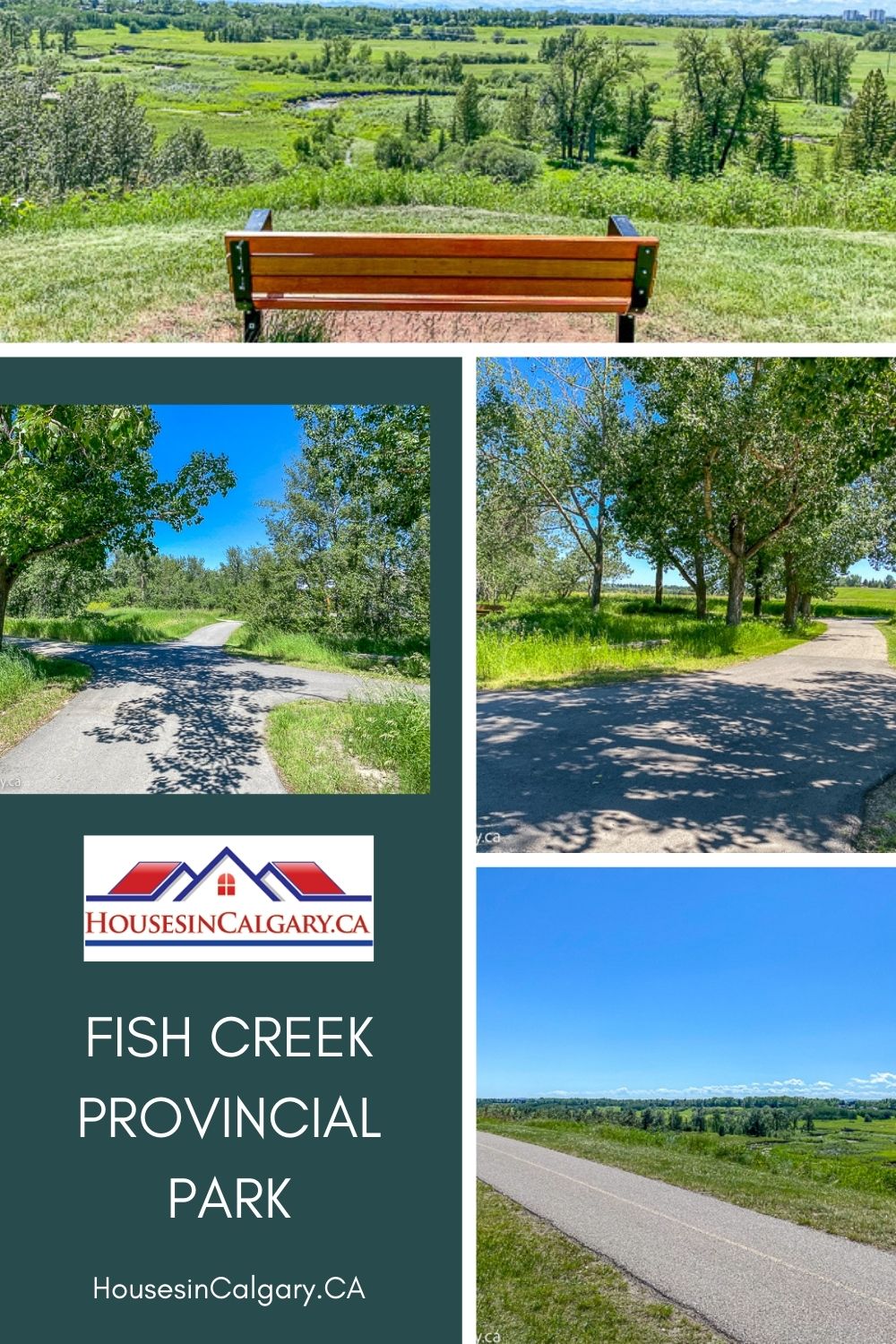 A large portion of the park, which covers over 13 square kilometres, remains in a natural, forested state. At over 19 kilometres from east to west, Fish Creek Provincial Park is the second largest urban park in all of Canada.
It's located in the center of Canyon Meadows, Queensland, Millrise, Sundance, McKenzie Towne, and Deer Ridge.
Both Fish Creek and the Bow River flow through Fish Creek Provinical Park, offering plenty of opportunities to fish or enjoy a refreshing wade into the water. Picnicking, boating, bird watching, field trips, and more are offered in the park. If you enjoy outdoor recreation of any kind, living near Fish Creek Provincial Park will be a major perk.
The Friends of Fish Creek
Offering a variety of services to the community, The Friends of Fish Creek is a nonprofit, volunteer society operating out of Fish Creek Provincial Park. They offer bird watching courses and tours of the park, and take care to provide trail maintenance throughout the year.
The Friends of Fish Creek also host special seasonal events, like the Ghost Tour. Wellness programs are also provided by The Friends of Fish Creek, including yoga, guided meditation, and running clinics. You can find their office new the Visitor Centre in the park.
Swimming
In addition to Fish Creek and the Bow River, which join together on the east side of the park, Fish Creek Provincial Park features a manmade lake that is perfect for splashing, wading, and swimming. The 99-acre, manmade swimming lake is called the Sikome Aquatic Facility.
Not only is this the perfect place to swim on a hot summer day, but the facilities also offer change rooms, showers, playgrounds, picnic tables, a sand volleyball court, and bike racks. The facility is open from June to September and is fun for all ages.
Special events and classes are offered at Sikome Aquatic Facility for both children and adults. The aquatic facility also features a concession stand and small beach shop to offer all the essentials you may have left behind. This is the perfect place to spend your summer, especially if you have kids to entertain.
Trails
There are over 100 kilometres of trails in Fish Creek Provincial Park, making it the perfect place for walking, hiking, trail running, and biking. About 60% of the trails are paved and leashed dogs are welcome.
If you are looking for a long, challenging trail, consider the Granular Path at 33.3 kilometres or the Paved Path at 66.2 kilometres. For something a little shorter, but still fun and challenging, you might like the 17.9 kilometre Designated Single Track. Visitors looking for a brief scenic stroll will love the 1.3 kilometre Stream Changes Trail. All four are open for walking, biking, hiking, dog walking, or jogging.
The trails are even open during the winter, and are carefully maintained. Pathways are plowed as soon as possible after major snow events, keeping this the perfect place to exercise even with snow all around.
Weddings and Special Events.
Fish Creek Provincial Park is the perfect location for a scenic wedding or other special event. Space is available for rent to host a variety of special occasions. If you are looking for a setting that provides gorgeous wedding photos, and minimal need for decor, consider Fish Creek Provincial Park during the spring, summer, or fall, when the natural flora and fauna provide a breathtaking setting.
To learn more about living in South Calgary or finding your ideal home, contact us any time. And check out these other great Calgary communities surrounding Fist Creek Provincial Park: Cranston, Parkland, Chaparral, and Deer Run.