The 10 Best Off-Leash Dog Parks in Calgary
Posted by Kenton Ryan on Wednesday, July 6, 2022 at 8:51 AM
By Kenton Ryan / July 6, 2022
Comment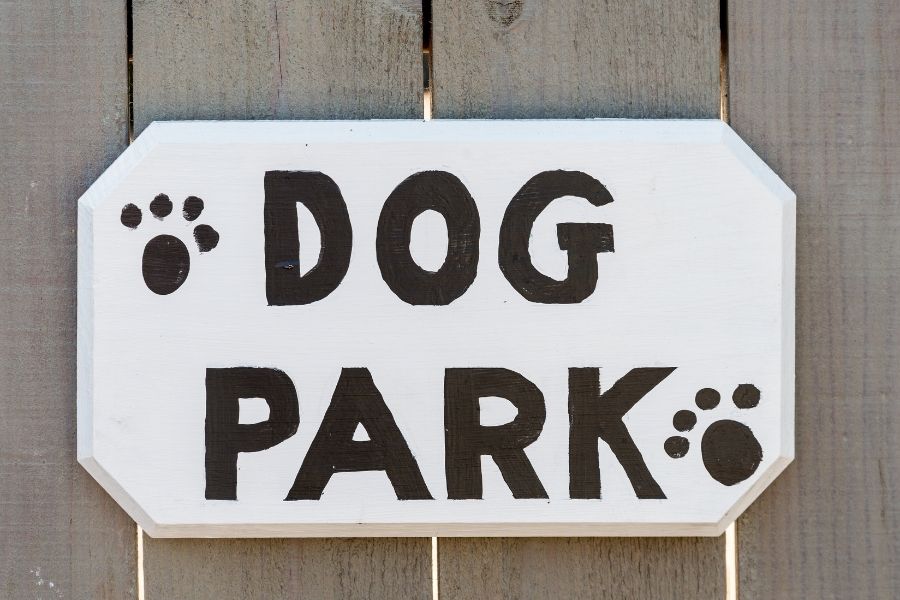 Calgary is one of the most dog-friendly cities in Alberta, with over 150 off-leash areas in addition to many pet-friendly services like dog walkers, grooming businesses, and boutique stores with treats for pups. Residents of Calgary looking for a place to let their pups run free won't have to look far for an off-least place to play. Keep in mind that these are multi-use spaces, not dog parks. Familiarize yourself with the rules for off-leash spaces in Calgary, and then enjoy exploring the many off-leash parks in the city.
Northwest Off-Leash Parks
Nose Hill Park
One of the largest parks in North America, Nose Hill Park is a massive open space for hiking, walking, or bringing a picnic with seemingly endless off-leash space for your dog to explore. Wander along 300 km of informal trails with your dog as he explores off-leash. This park is accessible from multiple Calgary neighbourhoods, making it a daily stomping ground for many Northwest Calgary residents.
Bowmont Park
Located along the northern bank of Bow River, Bowmont park fenced off-leash area for your dog to enjoy. The enormous space is perfect for taking a long walk or trail run. Fun for the whole family, the park features picnic tables, playgrounds, and baseball and soccer fields in addition to space for dogs to play. Let you dog run free in Bowmont Park.
Edworthy Park
If your dog loves to run, consider Edworthy Park. This park features some of the largest wide open spaces in the city for dogs to run and play. One portion of the park features many hills to run and a beautiful view of the city skyline, while the other area offers access to the Bow River for water-loving dogs.
Northeast Off-Leash Parks
Rotary Park
Rotary Park is just as fun for dogs as it is for the whole family, with abundant off-leash space, a splash pad open during warmer months, and a playground to enjoy all year long. The playground is accessible, making this an ideal choice for families looking for a place to play with their dog and a child with special needs.
Tom Campbell's Hill
Tom Campbell's Hill has an interesting local history, once used as ranchland, then the home of some of Calgary Zoo's exotic species. In 1991 the space became a beautiful community park overlooking the Bow River, with abundant off-leash space and plentiful wildlife to observe. Featuring one of the best views of Downtown Calgary, this spot is a favorite because it is equally engaging for pups and their owners.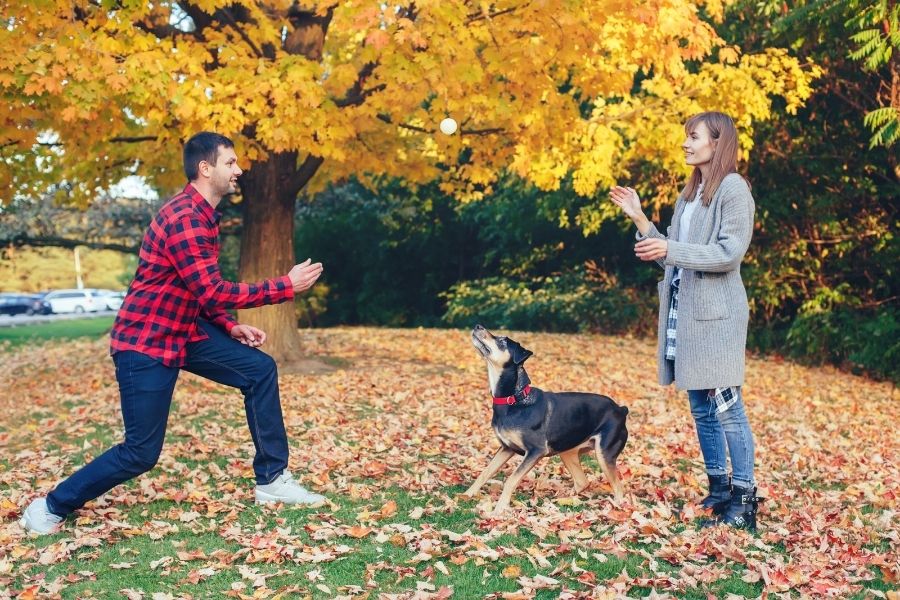 Southwest Off-Leash Parks
River Park
Located on the ridge above Sandy Beach, River Park has a spacious off-leash area and beautiful views. The park features the Cat Margetts Memorial Park, a dog fountain where pups can cool off on hot sunny days. This is the largest and most used off-leash area of the Britannia/Landsdowne/River Park triad.
Shaganappi Park
This quaint park has an off-leash area surrounded by a small forested area. The park is perfect for spending time outside with the home family, featuring tennis courts and a children's playground. Downtown Calgary is just minutes away, and a spectacular view of the downtown skyline can be enjoyed from the park.
Southeast Off-Leash Parks
Elliston Park
For a change of scenery, visit Elliston Park. While many of the off-leash areas in Calgary feature river access and wide open prairie space to run through, Elliston Park has oriented around a reservoir of stormwater. You will find playgrounds, picnic tables, washrooms, manicured rose gardens, and plenty of benches in addition to a spacious off-leash area, all with views of the peaceful reservoir.
Sue Higgins Park
Located along the Bow River, Sue Higgins Park is home to the largest fenced off-leash dog area in the city and features mostly marshy areas and grasslands to explore. You will find everything you could ask for in a dog park, including weave poles and moguls for playing and training, open fields for unlimited fetch, shade trees to cool off beneath, and space to play alone or with other dogs to socialize your pup. If your dog likes to swim, you can enjoy four different access points to the Bow River, in addition to calm and shallow wading areas.
Queensland
Hosting three off-leash sites, Queensland is one of the largest dog parks in the area. The three areas and connected in a crescent shape around the neighbourhood, making this residential community a favorite among dog owners. The middle section is fenced, while the other two have open borders. At a leisurely pace, you can explore the entire park in under an hour, enjoying views of Fish Creek Park and the Bow River.
To find out more about living in Calgary, contact us any time.
Contact Calgary Real Estate Professionals