Lake Bonavista Homes for Sale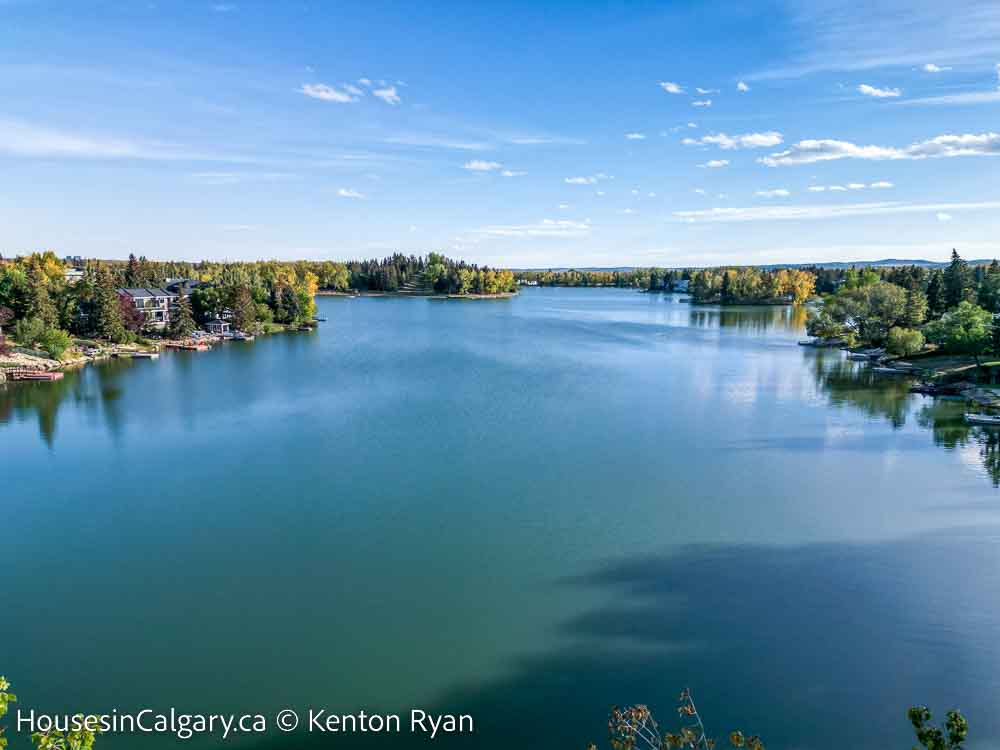 Lake Bonavista Calgary Alberta
Houses in Calgary presents homes for sale and real estate in the community of Lake Bonavista.

Lake Bonavista is a Calgary Lake Community in South East Calgary, Alberta. Located in the Calgary South District. It is bordered by Anderson Road and Willow Park to the north, Macleod Trail and Canyon Meadows to the West, and Bonavista Downs to the East. The community borders Fish Creek Provincial Park and Parkland to the South. The community is named after Lake Bonavista, a man-made lake in the center of the neighborhood. The lake was created in 1967 as part of a residential development project by Keith Built Homes. Today, Lake Bonavista is a popular recreation spot for residents and visitors alike. The neighborhood also features a variety of amenities, including schools, parks, and a shopping centre. Lake Bonavista is a thriving community with something to offer everyone.
If you're looking for a peaceful and family-friendly neighbourhood in Calgary, you can't go wrong with Lake Bonavista. This neighbourhood is well known for its large man-made lake, which is perfect for swimming, fishing, and canoeing in the summer months. There is skating around the frozen lake in the Winter. The lake is also surrounded by a beautiful park, where you can go for walks or picnics on warm days. In addition to its scenic surroundings, Lake Bonavista is also home to a variety of amenities, including schools, shopping centres, and restaurants. As a result, it's no surprise that Lake Bonavista real estate is some of the most sought-after in the city. Whether you're looking for a detached home or a condo, you're sure to find something that suits your needs in this lovely neighbourhood.
Lake Bonavista Housing Market
The housing market in Lake Bonavista is diverse, with something to offer everyone. The majority of homes are single-family detached homes, many of which were built in the 1960s and 1970s. These homes range in price from around $400,000 to over $1 million. Their community is mostly high-end or luxury detached homes. Lake Bonaventure is another lake exclusive to owners who own the lake or have private access.
Find all Bonavista Condos including our exclusive building pages to help narrow down your Condominium Search.
Lake Bonaventure Homes for Sale
Enjoy a second lake in Bonavista the private lake of Bonaventure. An exclusive lake with access only to homes on the lake and with a private lake access gate.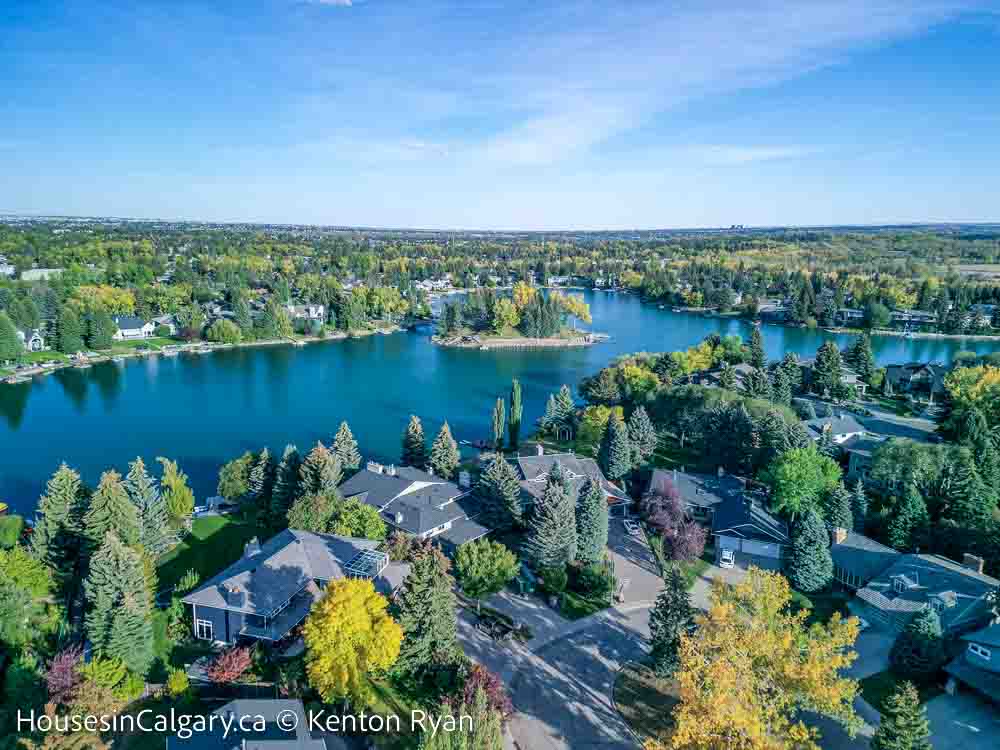 Lake Bonavista Real Estate Listings
Lake Bonavista Real Estate Listings
September 23, 2023
Lake Bonavista Real Estate Listings by Price
Lake Bonavista Shopping
Lake Bonavista is close to some of Calgary's most popular shopping destinations, and it's easy to see why. The Lake Bonavista Promenade is located right on the Lake Bonavista in the heart of the community, ranging from professional services, and retailers with Safeway, Shopper's Drug Mart and Brewster's, and many other retailers.
- Avenida Shopping Centre is a large outdoor shopping complex that features a variety of stores, including Tim Horton's, and The Mercantile of Avenida a fresh food market. The centre is located on Macleod Trail, just a short drive from Lake Bonavista.
- Southcentre Mall is another popular shopping destination for residents of Lake Bonavista. This large mall features over 200 stores with The Bay, Winner's, Sport Chek, and The Craft Beer Market.
Things to do at the Lake Bonavista Beach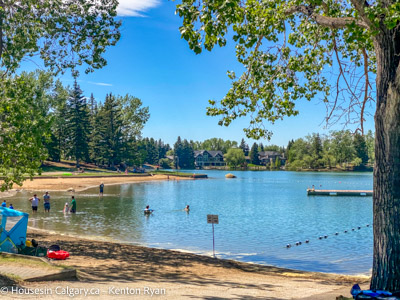 The beach at Lake Bonavista is a great place to relax and enjoy the summer sun. Take a dip in the lake or try your hand at fishing. The beach also features picnic tables, fire pits, and plenty of space for barbecues.
You can even rent canoes, kayaks, and paddleboats to explore the lake's island. In the winter, ice skating is a popular pastime on the lake.
The beach also features a playground and tennis courts. No matter what time of year it is, there's always something to do at Lake Bonavista Beach!
Lake Bonavista Community Association
The Lake Bonavista Community Association is a volunteer-run organization that helps to create a sense of community in the neighbourhood. The association organizes a variety of events and programs throughout the year, including sports leagues, cultural events, and social gatherings. The Community Association also operates the Lake Bonavista Recreation Centre, which features a gym, and a variety of fitness classes. Frank McCool Arena is a great venue for Calgary Minor Hockey.
The Trico Center is a state-of-the-art recreation facility that features two NHL-sized ice rinks, a gymnasium, a wave pool, and a waterslide. The Trico Centre is located across from the Fish Creek Library.
Lake Bonavista Schools
Lake Bonavista Public Schools are served by the Lake Bonavista Separate School - Calgary Board of Education and the Lake Bonavista Separate Schools are with the Calgary Catholic School District. There are several schools located in or near the community, including:
· Lake Bonavista Elementary School
· St. Bonaventure School
·Andrew Sibbald Elementary School
Nickle Junior High School
Lake Bonavista Public Transportation
Lake Bonavista is an easy community to get around, with a variety of public transportation options. The C-Train station at Anderson Road and Canyon Meadows station is within walking distance from the Lake Bonavista Promenade, making it easy to get downtown or to other parts of the city. The community is also served by several bus routes.
Lake Bonavista Real Estate Professionals
If you're thinking of buying or selling a home in Lake Bonavista, Calgary. It's important to work with a real estate professional who knows the ins and outs of the community. The team at Houses in Calgary has years of experience helping buyers and sellers in Lake Bonavista and other Southeast Calgary communities. We would be happy to put our expertise to work for you. Your Lake Bonavista Homes for Sale resource. Contact us today to learn more about what we can do for you.
Other South District Communities
Contact Lake Bonavista Real Estate Agents